Anxiety Training – Teacher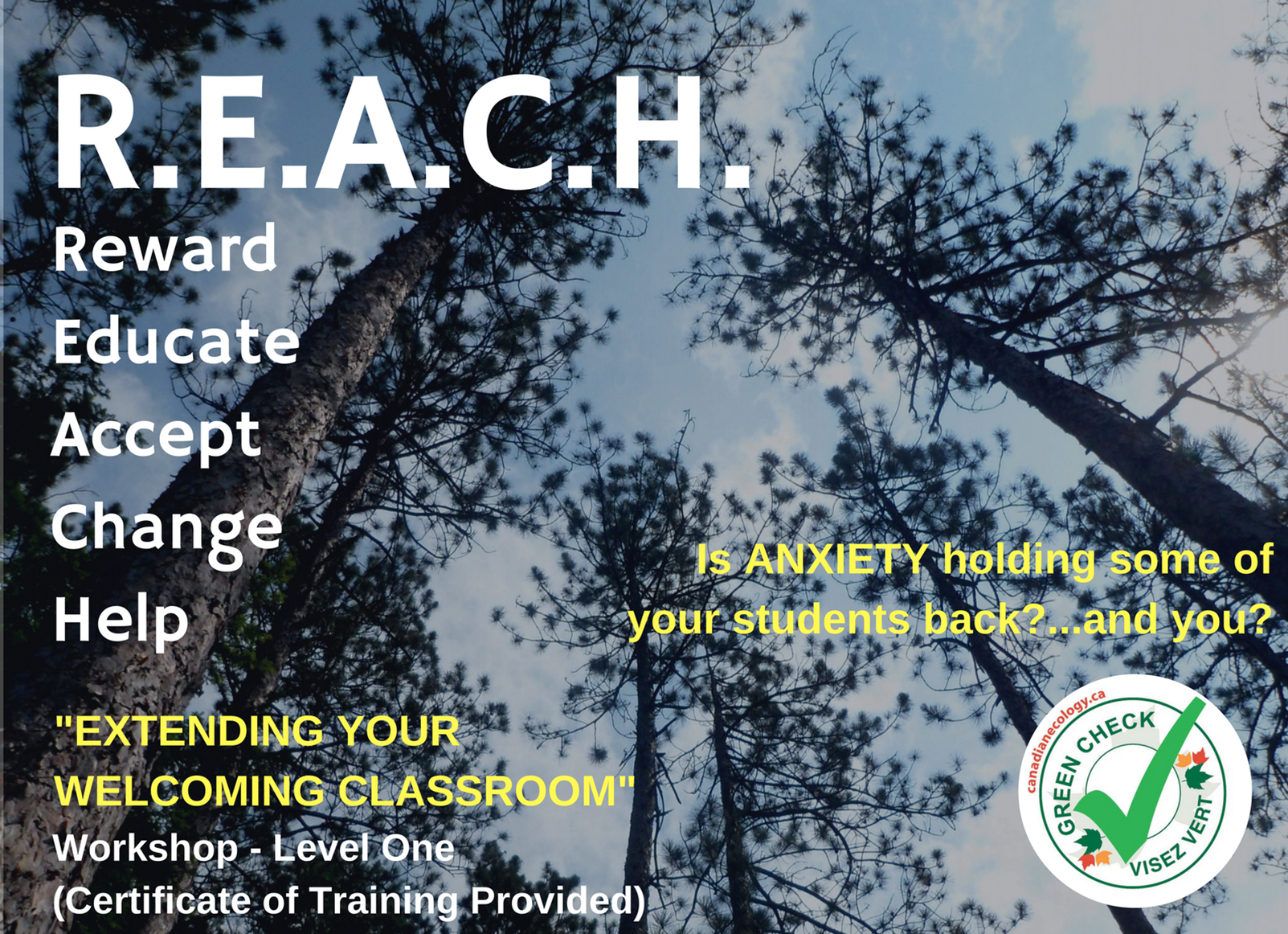 Rediscover, Reconnect and Realize the potential in your students and in your teaching!
REACH is part of the Canadian Ecology Centre's programs, developed by OCT teachers.  The aim is to help students and teachers address anxiousness, nervousness and stress in the classroom environment.  The tips, techniques and resources utilized are in accordance with evidence-based, self help strategies for managing anxiety.  The workshop is practical and applicable, not theoretical/clinical.  Coping strategies and self-advocacy are stressed.
 "Teachers are NOT therapists, but in many ways we are...we can help!"