ECO-WARRIORS Leadership Camp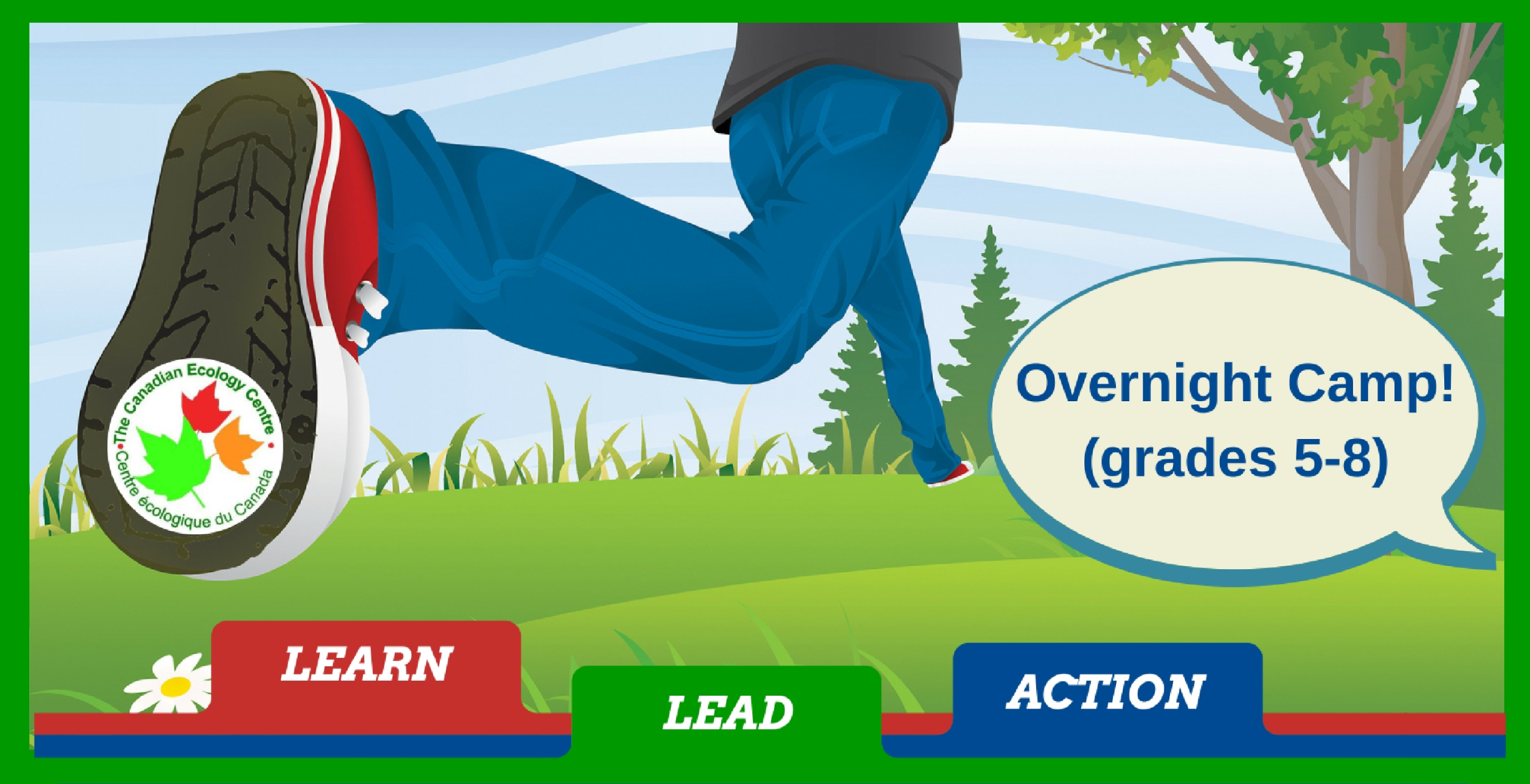 WHEN?    
FULL CAMP: Sunday July 29th to Friday August 3rd, 2018
TRY-A-CAMP: Sunday July 29th to Tuesday July 31st, 2018
WHERE?
The Canadian Ecology Centre, Mattawa, ON
FULL CAMP
Early Bird Price
$550 + HST
until April 30, 2018
FULL CAMP
Regular Price
$650 + HST
after April 30, 2018
Try-a-Camp
Early Bird Price
$300 + HST
Before April 30, 2018
Try-a-Camp
Regular Price
$400 + HST
After April 30, 2018
Participate in an innovative and exciting overnight camp aimed at developing the next generation of environmental leaders
Engage in hands-on activities and experiences that develop ecological literacy, environmental leadership and community action
Have fun in outdoor recreation and teambuilding activities
Qualified and experienced teachers and staff facilitating the camp with 24 hours supervision
Great food, accommodations, field trips, guest speakers and memories!
Open to students who have graduated grades 5 through to grade 8.
NEW Try-a-Camp option! Great for first time campers!

Subsidies may be available for campers requiring financial assistance.
Cancellations made after July 1st will be subject to a cancellation fee of 50% of the total camp cost ($250).
Cancellations made before July 1st will be refunded all monies except for a non-refundable $50 administration fee.
No money will be refunded for any cancellations made during the camp.