Earth Day
Daytime activities for the whole family!
Day Rate
FREE!!! Thank you to our generous sponsors!
Call us for overnight accommodations.
* Special Book pack prize draw for pre-registrants only...enter soon!
Schedule of Events
10am - 12pm: Guided Nature Hikes
11:30am: We acknowledge this gathering in the territory of the Algonquin People. Official welcome by the CEC and the Shadow Drummers, celebrating their Algonquin heritage as a women's hand drum collective since 2001.
12pm - 1:30pm: Enjoy a light lunch* and meet Ketha Newman, author of the Canadian Backwoods Colouring Book.
1:30pm - 3pm: Special screening of "Call of the Forest" with discussion, special kids program during the movie.
SPECIAL GUEST: Reptile Adventure Camp
BBQ lunch items for purchase
POSTER Scroll down for details...
Overnight Packages
1 Night Stay
Includes Saturday Night Accommodations, all Saturday Earth Day activities from 10am - 3pm,
2 Night Stay
Includes Friday and Saturday Night accommodations, all Saturday Earth Day activities from 10am - 3pm
Attend our Fundraising Dinner on Saturday April 22 from 4pm - 10pm
Tickets: $100 per person, purchase 5 and get 1 FREE
* Kids program available during book talk for kids 5-12 @ $20/kid
Call of the Forest
The Forgotten Wisdom of Trees
movie screening and talk 1:30 - 3pm
NEW RELEASE 2016 1 X 85MIN /52 MIN
A FILM BY PEABODY AWARD-WINNING DIRECTOR JEFF MCKAY
Take a walk in the woods with acclaimed Irish-Canadian scientist and author, Diana Beresford-Kroeger, as she reveals our profound human connection to the ancient & sacred northern forests and the essential role that they play in sustaining the health of our planet.
We cut down billions of trees every year – Today only five percent of the world's old growth forests remain intact. Yet trees are one of this planet's most significant creators of food, new medicines, and oxygen. Forests hold the answer to many of the world's problems; from climate change to human health and well-being. Visionary scientist and acclaimed author Diana Beresford-Kroeger explores the science, folklore, and history of this essential eco-system reminding us that when we improve our profound human connection to woodlands we can, not only, restore our health - we can restore our planet.
"Call of the Forest is a film of rare significance. It draws the viewer into the green world that sustains life on this planet at a crucial ecological point."
ANNIE PROULX - PULITZER PRIZE AND NATIONAL BOOK AWARD WINNING AUTHOR, THE SHIPPING NEWS, BROKEBACK MOUNTAIN AND BARKSKINS
Kid's Program Ages 5-12
Enjoy the movie screening while your kids enjoy an afternoon of crafts and games! Our education staff will be leading programs with environmental and nature themes for kids aged 5-12 from 1:30pm - 3pm.  Younger children must be accompanied by an adult.
Ketha Newman, Artist
The Canadian Backwoods Colouring Book
12-1pm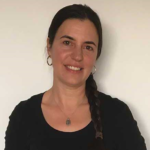 Ketha Newman lives off-grid with her husband and two children in a log cabin overlooking the forested hills south of Algonquin Park, Ontario. Since graduating with a Fine Art degree from the University of Toronto in 1996, she has devoted herself to painting primarily with watercolour.
The wilderness that surrounds her inspires Ketha as she strives to portray landscape and landscape elements in a stylized way emphasizing pattern and luminous colour. Often her images capture a segment of a scene where the pattern appears to continue indefinitely beyond the picture frame. Her paintings convey the sense of peace and tranquility that the Ontario landscape invokes.
Ketha will be here over the lunch hour with sample colouring pages available, books for sale. Meet the artist, enjoy some colouring and get your book signed!
Reptile Adventure Camp
Special Guest
Reptile Camp owner and Director, Steve Featherstone has been preforming live animal demonstrations for over 20 years now in the Hamilton area and is very excited to relocate to Bonfield, Ontario and  to be able to offer this quality programming in the North Bay and surrounding area.
Come meet some of his special guests!
Rising from the Mattawa Women's Resource Centre's aboriginal based program- Women in the Wild, the Shadow Drummers started in 2001 as a native women's hand drum circle open to all women and girls. The group grew in numbers and sister groups were seeded. The Shadow Drummers were invited to travel to other communities in hope that women would awaken their own voices within.  "As spiritual human beings we celebrate our commitment to each other and to all of the creation. We are constantly looking for new ways to lift spirits and consciousness at the same time, by celebrating our love of rhythm and drum.  Our music is First Nation, traditional, contemporary and original songs from across Turtle Island".